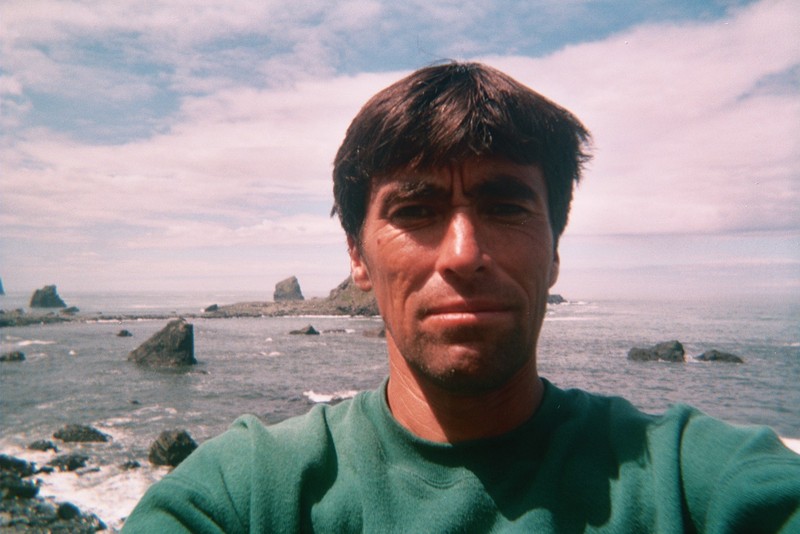 College of the Redwoods is part of the California Junior College System. It is also therefore part of the University of California System which is located in Berkeley, California. This school serves primarily Mendocino, Humboldt, and Del Norte Counties. It is now focalized as one of the most important formal systems to be analyzed in support of domestic tyranny.
The main University as UC Berkeley has had a very strident history in support of civil rights and this adds to it's mystique. Here we have a subsystem which has come under the control of an external force as de facto law enforcement of LAPD.
In it's totality the examination reveals a direct linkage that deals with an individual attempting to restore his rights against the state and agents within the breakdown of the academic system to mount a legitimate response as it condones abuse.
I had existed for over 14 years in de facto house arrest and scorched earth prior to returning to college. It was not until 2000 that I decided to return to college. In 2000 I did attempt 10 credits at Santa Monica City College with better results than I had obtained in Oakland or Delaware. LAPD instead of using due process attempted to implement a bogus standard of 150 credits inclusive of non grade courses to constrain a certain level of abuse that I was enduring. I did not attempt to deliver extortion in the least by attending college. I have restored some personal dignity and have gained marginal respect through a solid effort.
In degree campuses in Humboldt and Del Norte California are two of the worst examples of civil and human rights in the United States. The surrounding counties and population also have to taken into consideration. The College itself is a focal system for critical and legal criticism because it is less anarchic.
The entire three counties are being used as a shield while I remain isolated ad misericordium.A particular maladaptation is the drug use subculture, especially sinsemeillia growing as a shield. Any large scale illegal profit producing mechanism has a tendency to become violent. This culture's mythology should be restated according to the concrete reality of what has objectively occurred in Northern California.
I do not use illegal drugs and have grown weary of being used to front this immature abuse, If drugs are going to come before HUMAN RIGHTS I have no tolerance for this lack of conscience.
This subject matter will go formal in March 2006. Therefore material will be sworn before competent officials and will be public record.
Discussion
The focus here is the RULE OF LAW. Persons are either citizens or criminals. The correct methodology is proceeding from citizenship, not a coded linguistic malbarism calling extortion and blackmail deals. The territoriality of racketeering is focused on College of the Redwoods. The correct presentation does argue from corrupt police departments as LAPD in a circle pattern attempting to present other agencies as the prime mover. The counties of Del Norte, Mendocino, and Humboldt can represent the state in this jurisdictions courts. California has a County Grand Jury which can indict persons criminally. They are directly under both United States Federal and California State law.
To date Humboldt County and Del Norte County have Grand Jury Complaints. I will file a complaint in Mendocino this year.
David Nollmeyer
Dear Walmart
3-05-06
Criminal Violation Crescent City CA
Complaint
David Nollmeyer hereby files complaint with WalMart of United States Code of infractions that occurred on August 25, 2005 and on a ensuing date within the next two weeks.
On these date(s) I was severely intimidated by employees of this store. This occurred by employees in several departments as I went to purchase a pair of Old Glory jeans 8-25-06. I am using this date as visa credit card was used in the purchase.
The harassment consists of slamming objects to intimidate persons. This is not a sundry event. The conduct by your employees is some of the worst in the history in the United States. I seek the exposure and criminal prosecution of this element regardless of how they attempt to embed themselves in the culture or workforce. I am discussing a systematic following of me through the store.
I am a Human Rights activist. I advocate rights of persons universally regardless of religion, race, creed, or sexual orientation. On the occasion leading up to the abuse I wrote two papers on civil rights and advocated Hladini devi dasi who was murdered in a genocide in Liberia. (I will enclose the copy of the complaint I have recently sent against College of the Redwoods.
I am asking that you conduct an internal investigation into the activity here at this store.
I do not use drugs or alcohol and I would argue you have a serious problem with this element which I have no sympathy for whatsoever.
There is a link in this are also to gender abuse. I am not sure what the motives are here. In my case you will see a homini homo lupus, man is a wolf to man. There is an antisocial characteristic throughout the human species localism and groups are not guaranteeing a high level performance.
Conclusion
I am an Interdisciplinary Studies Major with an interest in Systems. I have obtained a GPA of 3.18 with 3.8 over my last 63 credits. I have a 3.98 at College of the Redwoods. I will without hesitation state that I am one of the most important students in the history of the University of California System. This system has been heavily involved in one of the worst abuses in the history of the United States. I will not elaborate further.
While in Dover, Delaware a similar event occurred there. Within a few days a murder occurred in the parking lot. You will have tapes of me in the parking lot and in the store.
I look forward to you attempting to rectify this situation. Your hard work and dedication should not have a POOR CORPORATE history wish is an emergent study, which could aid or damage the sustainability of business.
David Nollmeyer
PO Box 81
Big Pine CA 93513
Appendix
652A. General Principle
(1) One who invades the right of privacy of another is subject to liability for the resulting harm to the interests of the other.
(2) The right of privacy is invaded by:
(a) unreasonable intrusion upon the seclusion of another, as stated in 652B; or
(b) appropriation of the other's name or likeness, as stated in 652C; or
(c) unreasonable publicity given to the other's private life, as stated in 652D; or
(d) publicity that unreasonably places the other in a false light before the public, as stated in 652E.
652B. Intrusion upon Seclusion
One who intentionally intrudes, physically or otherwise, upon the solitude or seclusion of another or his private affairs or concerns, is subject to liability to the other for invasion of his privacy, if the intrusion would be highly offensive to a reasonable person.
I am also stating that intimidating a witness occurs and will use the 14th amendment to facilitate.