2022 Archives
Orrin Hatch Deceased
Big Pine CA
April 27, 2022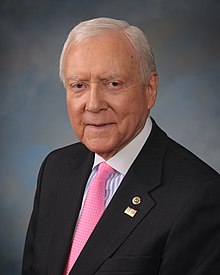 Orrin Grant Hatch March 22, 1934 to April 23, 2022 was an American attorney and politician who served as a United States senator from Utah from 1977 to 2019. His 42 year Senate tenure made him the longest serving Republican U.S. senator in history. Hatch was also a lifelong member of The Church of Jesus Christ of Latter day Saints (LDS Church).
Another principal figure in the attack on the United States and civilization has died. Hatch was a strong player in buttressing the Censorship and Sanitization that continuesto date.

He retired in 2018 in order for Mitt Romney to run for senate.
There is no accountability at the high level whatsoever. The culture of impunity continues on both sides of the aisle.
Madeleine Albright Dead
Desert Shores CA
March 23, 2022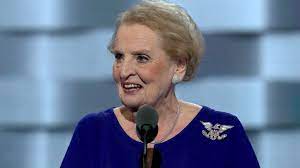 Madeleine Jana Korbel Albright May 15, 1937 to March 23, 2022 was an American diplomat who served as the first female Secretary of State from 1997 to 2001 under President Bill Clinton. Albright immigrated with her family to the United States in 1948 from Czechoslovakia.
She was 84 years old. The cause of death was cancer, Albright's family said in a statement Wednesday.
She championed the expansion of NATO, pushed for the alliance to intervention in the Balkans to stop genocide and ethnic cleansing, sought to reduce nuclear weapons, and championed human rights and democracy across the globe.
The most notable of her efforts attempting to bring about an end to violence in the Balkans. She was crucial in pushing Clinton to intervene in Kosovo in 1999 to prevent a genocide against ethnic Muslims by former Serbian leader Slobodan Milosevic. She was haunted by the earlier failure of the Clinton administration to end the genocide in Bosnia.
The breakup of communist Yugoslavia into several independent states, including Serbia and Montenegro, Slovenia, Croatia, Bosnia Herzegovina and Macedonia, in the 1990s generated savage bloodshed unseen on the continent since World War II. The term ethnic cleansing became synonymous with Bosnia, where Serb forces loyal to Milosevic tried to carve out a separate state by forcing out the non Serb civilian population.
The Clinton administration failed to intervene until the massacre at Srebrenica in 1995, when Serbs killed 8,000 Muslim men and boys, which led to the US brokered Dayton Peace Plan. But when Milosevic then tried to move his ethno nationalist plan to Kosovo, the Clinton administration gathered a coalition to stop him doing there what he had gotten away with in Bosnia.
The effort contrasted with the Clinton administration's opposition to international action to stop the 1994 genocide in Rwanda. Albright was representing the US at the United Nations, the Clinton administration, haunted by the military fiasco in Somalia a year earlier, argued for withdrawing the majority of UN troops from the country in the early days of the genocide. The ensuing genocide of primarily ethnic Tutsis, as well as moderate Hutus by Hutu extremists, would leave at least 800,000 dead.
Years later, Albright would call it her "greatest regret from that time."
Born Marie Jana Korbelova, the daughter of a Czechoslovakian diplomat, in Prague in 1937. Albright fled then Czechoslovakia with her family 10 days after the Nazi invasion. This experience made her a lifelong opponent of totalitarianism and fascism. She was raised Roman Catholic, though she later converted to Episcopalian, and learned later in life about her family's Jewish heritage.
Albright levelled particularly harsh criticism toward President Donald Trump, whom she called "the most undemocratic president in modern American history."
In due consideration of the Ukraine Invasion while an in continuo Chemical Assault Scorched Earth easily encompassed her tenure, Albright's opposition to totalitarianism and embellished. The resurgence of Irrationalism has made the world unsafe. The threat of Chemical Warfare is existential not hypothetical. The miscalculations of political power are on both Biden and Putin.
Albright (2022). Madeleine Albright, first female US secretary of state, dies. Caroline Kelley, CNN. Retrieved March 23, 2022 from: https://edition.cnn.com/2022/03/23/politics/madeleine-albright-obituary
Biden Warns Putin of Chemical Warfare Weapons
Desert Shores CA
March 14, 2022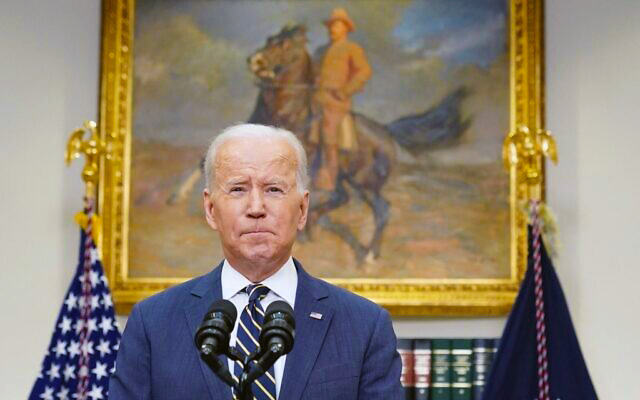 WASHINGTON: US President Joe Biden spoke Friday and vowed that Russia would pay a "severe price" for any use of chemical weapons in Ukraine, while also pledging to avoid provoking Moscow into "World War III."
Russia accused Ukraine and the US of developing biological and chemical weapons. Western nations say this is a ruse to lay the ground for Moscow's possible use of them in the conflict.
"I'm not going to speak about the intelligence, but Russia would pay a severe price if they used chemicals," Biden stated as he announced a raft of new sanctions against Moscow.
The UN Security Council is holding an emergency meeting Friday at the request of Russia, on the alleged manufacture of biological weapons in Ukraine.
Biden also moved Friday to end Most Favored Nation status with Russia, further ratcheting up pressure on Russian President Vladimir Putin after the bloody invasion of Ukraine.
The entire scenario is Irrationalist with continuing use of manifest Chemical Assault Scorched Earth in the Salton Sea, California area. It is clear that Joe Biden, Kamala Harris and Transportation Secretary Pete Buttigieg are targets. Buttigieg would responsable for the transportation of hazardous chemicals.
Bidens Warns Putin on Chemical Weapons
Putin Recognizes Russian Nationalist Provinces
Desert Shores CA
February 22, 2022
In March and April 2021, Russian President Vladimir Putin ordered the Russian military to begin massing thousands of military personnel and equipment near it's border with Ukraine and annexed Crimea, representing the largest mobilization since the illegal annexation of Crimea in 2014. This caused an international crisis and generated concerns over an invasion. Satellite imagery showed movements of armour, missiles, and heavy weaponry. The troops were partially removed by June. The crisis remerged in October and November 2021, when over 100,000 Russian troops were massed surrounding Ukraine on three sides by year end.
The ongoing conflict stems from the protracted Russo Ukrainian War that began in early 2014. In December 2021, Russia advanced two draft treaties that contained requests for what it referred to as "security guarantees", including a legally binding promise that Ukraine would not join the North Atlantic Treaty Organization (NATO) as well as a reduction in NATO troops and military hardware stationed in Eastern Europe, and threatened unspecified military response if those demands were not met in full. NATO has rejected these requests. The United States warned Russia of "swift and severe" economic sanctions should it further invade Ukraine. The crisis has also centered around the ongoing war in Donbas and has been described by some commentators as one of the most intense in Europe since the Cold War.
On 21 February 2022, Russia officially recognized the two breakaway regions of Ukraine, Donetsk People's Republic and Luhansk People's Republic, as independent states and deployed troops to Donbas, in a move interpreted as Russia's effective withdrawal from the Minsk Protocol. On February 22, Putin said that the Minsk agreements were no longer valid. On the same day, the Federation Council unanimously authorized him to use military force outside Russia.
Ukraine Conflict (February 22, 2022). 2021 2022 Russo Ukrainian crisis. Wikipedia. Retrieved February 23, 2022, from: Ukraine Conflict
Biden Ponders New Supreme Court Justice
Desert Shores CA
February 14, 2022
President Biden has imposed a February deadline to nominate a new Supreme Court justice to replace the retiring Stephen Breyer. He has promised will be the first Black woman nominated to the court.
Insiders believe federal Judge Ketanji Brown Jackson and California State Supreme Court Justice Leondra Kruger as the top contenders for the spot.
Rep. James Clyburn, a close Biden ally who helped the president turn his 2020 campaign has been advocating for Judge J. Michelle Childs, as well.
These are the people believed to be frontrunners for Biden's Supreme Court pick "I've taken about four people and done the deep dive on them," Biden stated.